Getting Around Petén – Guatemala – Visit All Famous Maya Ruins
The third and last chapter of this article will guide you deep in the pre-classic period of the Mayan history. We leave México now and cross the border to Guatemala. In the second chapter we watched the Maya sites in Chiapas.
The last station was Palenque. And here in Palenque I begin.
Flores and the Lago Petén in Guatemala
From Palenque it's a one day travel to Flores. I recommend urgently that you ask a travel agency in Palenque to organize this trip for you!
Otherwise you might need 2 days more to arrive in Flores… These one-way-tours are usually well organized.
A mexican bus will bring you from Palenque to the border and a Guatemalan bus will pick you up there and bring you to Flores in Guatemala.
The distance is not that far but it will take this amount time. This has two reasons:
Before you reach Guatemala you will have to cross the Rio Usumacinta. There is no bridge and the distance between the two border villages has to be covered by boat.
Not enough, the Guatemalan village is 40 minutes river up from the Mexican village.
Adventure!
And not the last on this trip. Once you reached the Guatemalan side you are entering the Petén.
Petén is the name of a Guatemalan state and the name of this landscape in the lowlands of Guatemala. You will travel on a dirt road for hours. But finally you will arrive in the amazing city of Flores.
Did you realize ? We are back on the Yucatán peninsula at it's southern edge.
Flores is an old colonial town in the Petén area. It is just a small location on an island in the lake "Lago Petén", but it is prepared for tourists.
Connected by a Bridge, the city has a couple of hotels, restaurants and shops that invite for a longer stay. I recommend you to have a look at the Café Yaxha and check out if they offer guided tours to the surrounding sites there. Otherwise there are a couple of travel agencies in Flores that will bring you to the desired locations.
Tikal
This is the best known Maya site in the Petén area. One hour driving distance away from Flores, you should visit this amazing pre-classical city first. For my visit I simply took a public bus from Flores/Santa Elena to get there.
Yaxha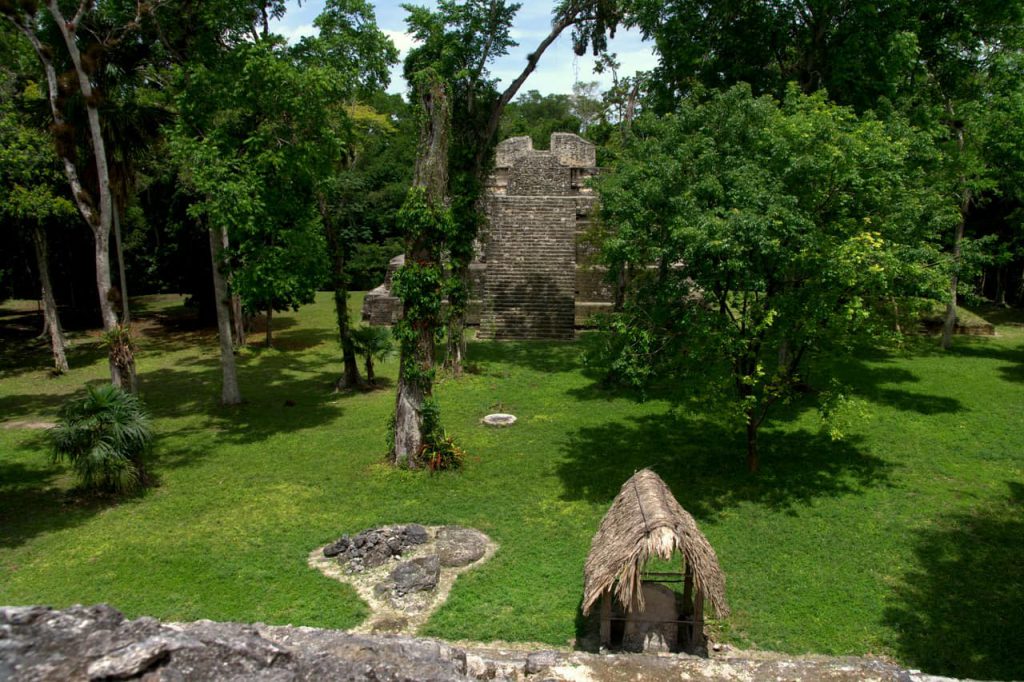 Yax-Ha is not that famous, but a very interesting site with several pyramids, temples and other buildings. It is located between two lakes and presents an astonishing amount of sub-tropical nature. For a trip to Yaxha you best ask in the already mentioned Café Yaxha first.
El Mirador – the highest Maya pyramid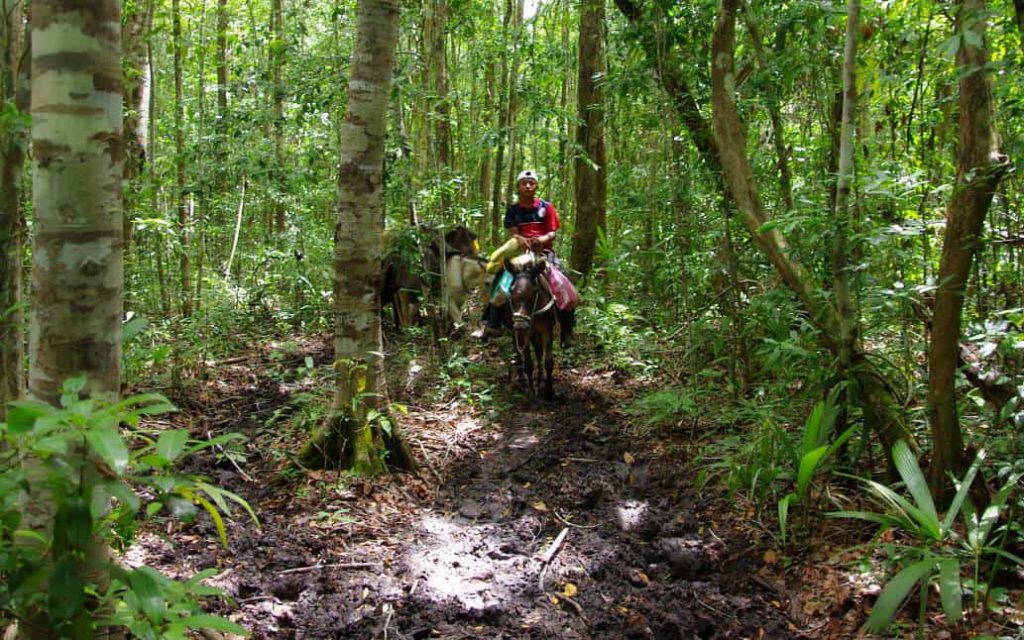 El Mirador is a Maya city with many superlatives. It was the biggest Maya city in the ancient times. The highest pyramids of the Maya world have been detected there.
It is hidden in the jungles of the Petén and cannot be reached by car. You should ask one of the tourist offices in Flores. They organize trips to El Mirador.
It's a two day walk to get there. After a stay of one day that you can use to check around and visit the archaeological site of El Mirador you have to walk back. The whole trip takes 5 days as you can see but during the trip you will feel like Indiana Jones!
Here in the Petén ends our round trip through the Yucatán peninsula and the Maya world. There is a lot more to see. Feel free to stop at other places and visit other sites as well.
>>> Read more about El Mirador
Return to the Riviera Maya
From Flores you could go back to the Riviera Maya. The easiest route is by bus straight to Belize City and from there back north to Playa del Carmen, Tulum or Cancun. The distance from Flores to Playa del Carmen can be done in one day using public buses. It took me 18 hours when I traveled back to spend some final days at the Caribbean beaches.
If you have further questions or are interested in more details then please check my earlier articles.  I wrote there about the sites that I covered in this post. And feel free to leave a comment!