Tikal was the most important Maya city in Guatemala. Find here all you need to know…
The third and last chapter of this article will guide you deep in the pre-classic period of the Mayan history. We leave México now and cross the border to Guatemala. In the second chapter...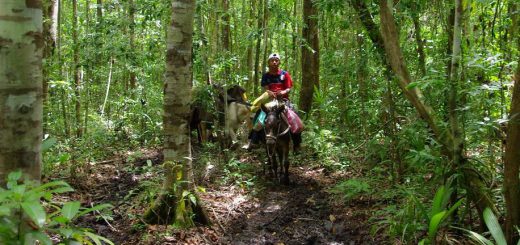 5
The highest Maya pyramids and the largest Maya city ever detected, El Mirador in Guatemala is not only a site full of superlatives. It is the most adventurous travel destination for people interested in...
National Geographic announced the finding of a giant Maya frieze yesterday. The frieze, that is unique in size and quality was found in Holmul in Guatemala. Archaeologists estimate that the age of this artwork...