Tikal was the most important Maya city in Guatemala. Find here all you need to know…
What I missed in all my travels through the world of the Maya, was a book that concisely explained where the interesting Mayan ruins are located, how to get there, a short guide which...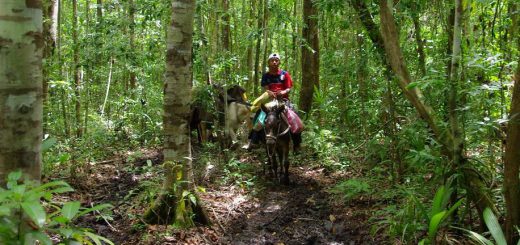 5
The highest Maya pyramids and the largest Maya city ever detected, El Mirador in Guatemala is not only a site full of superlatives. It is the most adventurous travel destination for people interested in...
National Geographic announced the finding of a giant Maya frieze yesterday. The frieze, that is unique in size and quality was found in Holmul in Guatemala. Archaeologists estimate that the age of this artwork...