&nbsp &nbsp
Tikal is an ancient Maya town located in the rain forest of the low-land of the department Peten in Guatemala. It was known since the Spanish have conquered the highlands of Guatemala and was never completely forgotten.
Cortez passed the area, but did not mention the existence of the town. Various expeditions have been undertaken to examine the area, but it took until  the 50's that a systematic inspection of the ruins was started.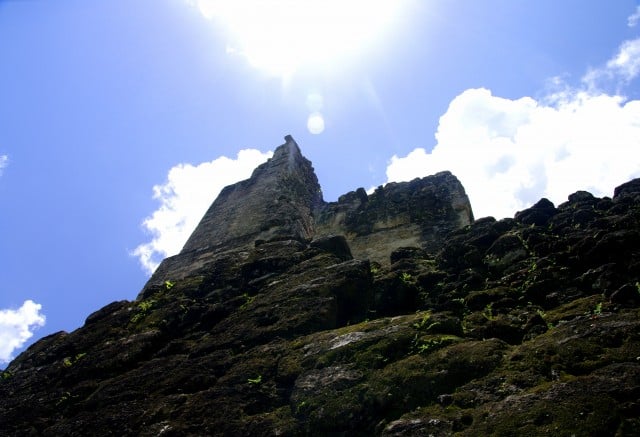 The settlement of Tikal began 900 BC, but the first architectural traces derive from 200 AC. In this pre-classical era Tikal had it's first time of prosperity.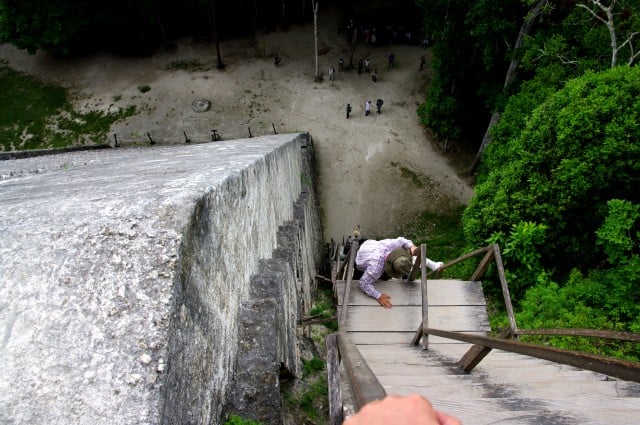 It survived the decline of this period and did rise again in the classical period. At 900 AC the city was abandoned.
During this second climax, Tikal was populated by approximately 200.000 inhabitants.
&nbsp &nbsp
The area of the town has a size of 65 sq. km. 6000 buildings have been identified so far and it is estimated that 10000 more are still covered by vegetation waiting for their exploration.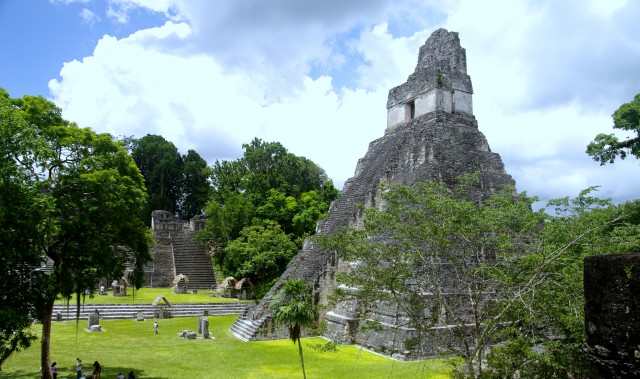 The most impressive buildings are located in a central area of 16 sq km.  The temples are usually named by numbers. Temple I.  and II. flank a central place, the "Plaza Major".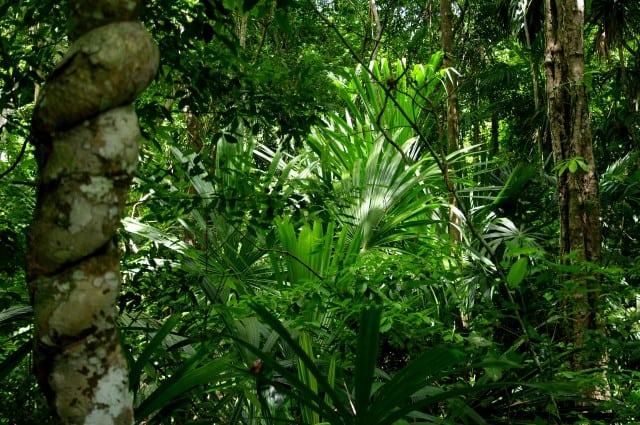 The temples III.- VI. are located further away from this area. With 40 m and 47 m respectively  the temples I and II have a remarkable height in Middle America.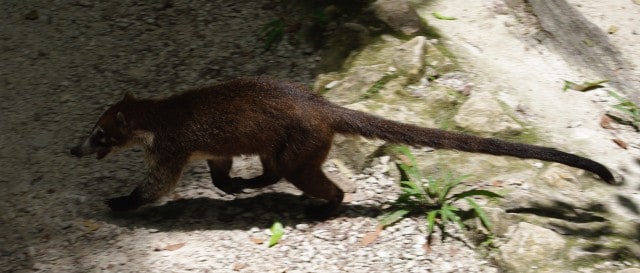 Below you find a small slideshow video that I produced.
Recommended Reading
A description of the amazing experience to visit Tikal can be found on the Website of Marcella and Claire – "Best regards from far": Tikal: where nature and culture merge
A very nice description including stunning photos of Tikal can be found on the website of Saphire & Elm:
Tikal Guatemala: Inside the Great Maya Civilization
----------------------------------------------
---
Check my book or eBook at Amazon:
THE MAYA SITES - HIDDEN TREASURES OF THE RAIN FOREST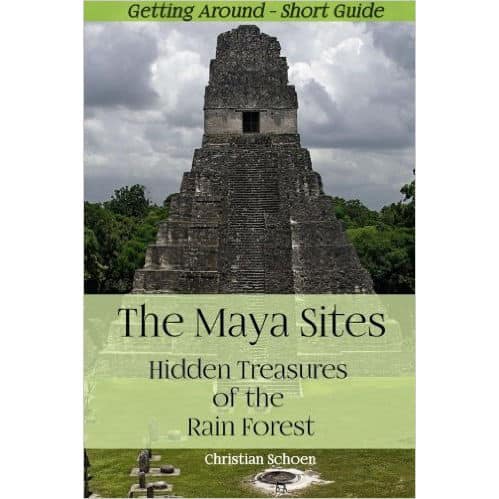 Tikal – Maya – Pyramids and Temple Ruins in the Jungle of Guatemala
was last modified:
August 10th, 2017
by